You can find your widget embed code on Widget info page for your widget. In order to get your widget embed code you must be logged in to your account. Use Log in button in top menu to log yourself in. Once you are logged in, from your user menu pick My widgets option.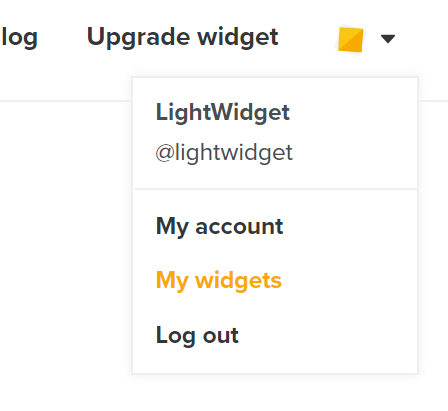 Click Show more button next to the widget you want to get embed code for.

On Widget info page there is a section named Embed code. It contains your widget embed code. Please select the code and copy it, or click Copy to clipboard button to copy the embed code to clipboard.