Switching between accounts on LightWidget can be a bit tricky. Let's say that you have two different accounts: @my.private.account and @my.company.account. If you are logged in to your company account and you wish to switch to your private account here is what you need to do.
Switching accounts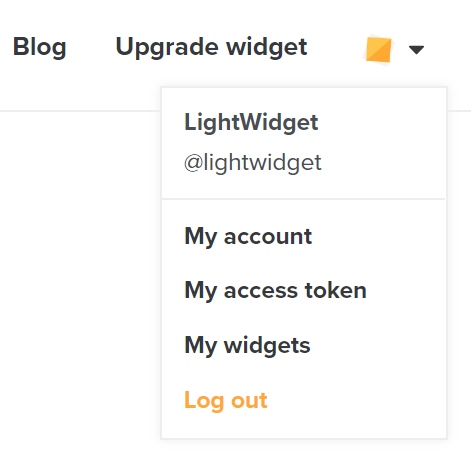 First you need to log out from LightWidget. In our case we are logged in as @lightwidget user. From user menu in top right corner please choose Log out option.
This action will log you out from LightWidget only, not from Instagram account. Please click Take me to Instagram button.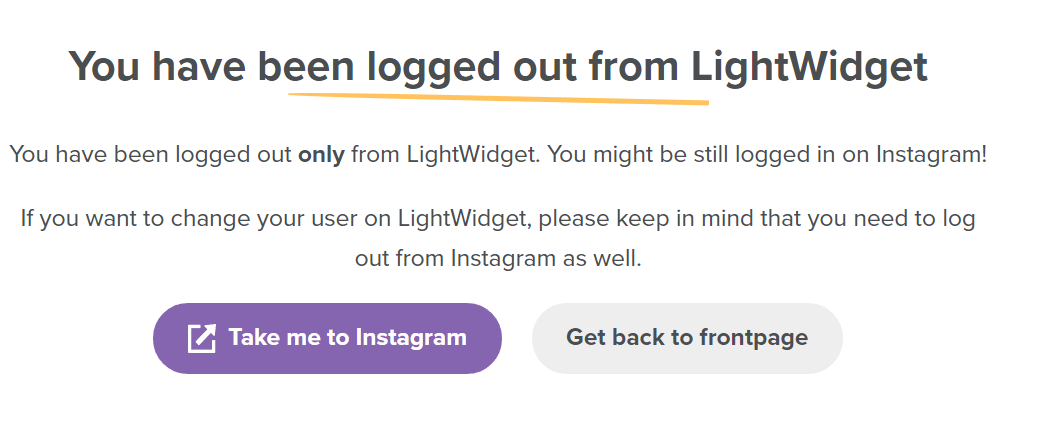 It will take you to Instagram page. Now you need to go to your profile page. Easiest option is to click the Profile button in top right corner of Instagram page.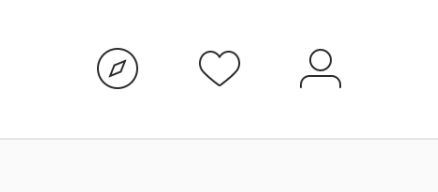 Once you are on your profile page please click the Options button next to the Edit profile button.

Pop up with more options will appear. Please click Log out. It will log you out from Instagram account.

Return to our homepage – https://lightwidget.com and click Log in button in top right corner of the screen. Instagram will ask you for credentials. You can now log in to your second account.
Why it has to work that way?
Due to security reasons we are not able to log you out from Instagram. It is simply not possible, because Instagram is separate app and we do not have any access to user session. Since you can be logged in to single account only at the same time in your browser you need to manually log out.