This tutorial explains how to add Instagram widget to your Shopify store. It does not require installing any Apps from Shopify app store.
Step by step instructions
This tutorial does not show how to set up your Shopify store from scratch. We assume that you already have working Shopify store or you are using free Shopify trial to test it out. If you need some help with setting us Shopify store here is nice tutorial – How to start with Shopify?
Step 1 – login to your Shopify store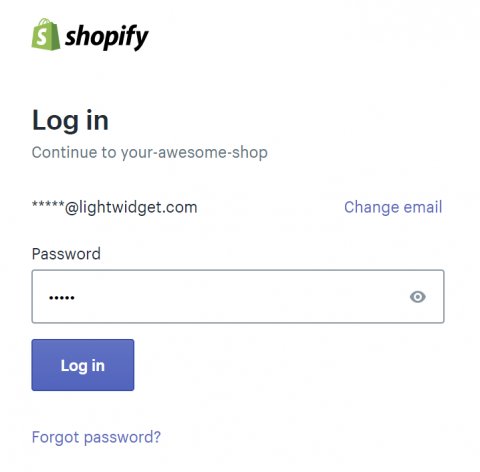 First you need to log in to your Shopify admin store. Make sure that your user has permissions to customize your theme settings.
Step 2 – go to your theme customization panel

You need to go to your theme customizer. From the menu on the left side of the screen from Sales Channels please select Online Store and Themes. It will show the list of available themes. Please click Customize button next to your Current theme.
Step 3 – add custom section to your Shopify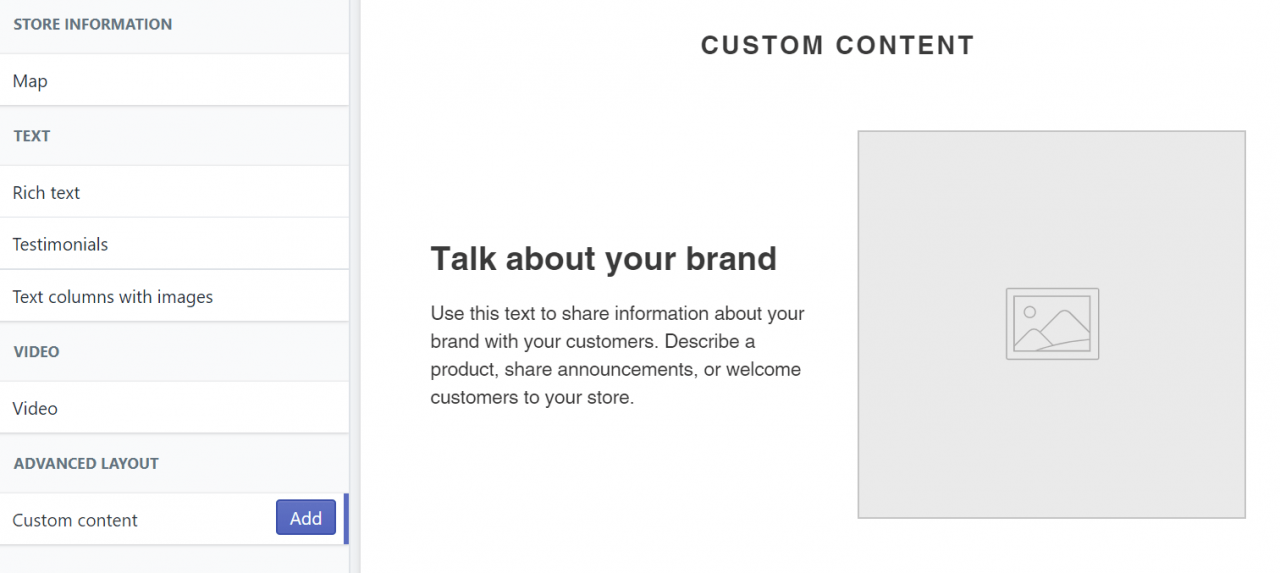 This step is optional and it depends on your Shopify store configuration and place where you want to add your Instagram widget. For the purpose of this tutorial we will create new section.
From the left panel of your theme builder please click Add section button. From the list of available sections please select Custom content. This section can be found in Advanced Layout group. Click Add button to create new section.
You can remove all default elements in this section and change the heading to something like "Follow us on Instagram".
Step 4 – add custom HTML block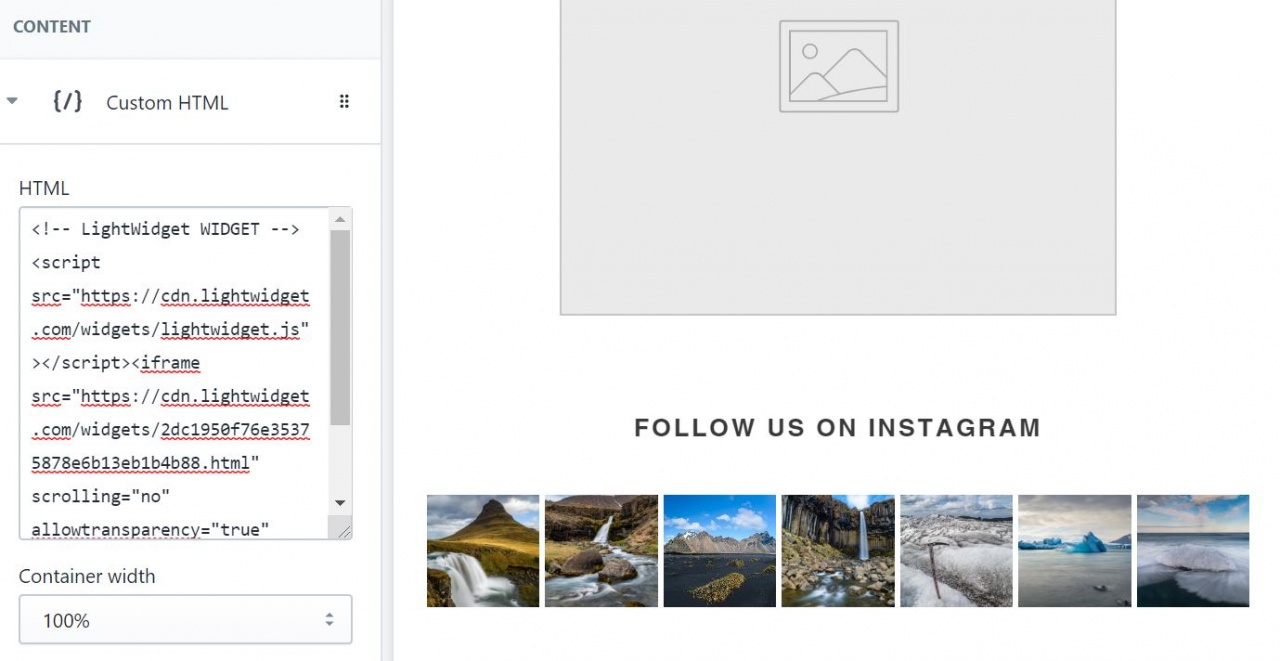 Now it's time to add your Instagram widget. In Content section please click Add content button. From the list of available content blocks please select Custom HTML.
In the HTML input field please paste your widget embed code. For the purpose of this tutorial we are using one of our demo widgets. You need to use your own widget here. If you don't know where to find your widget embed code please follow the instructions in this tutorial – where can I find my widget embed code?
Depending on your theme configuration and the effect you want to achieve, you can change the Container width property. We set it to be 100%.
Once you are happy with the changes please click Save button in top right corner of your screen to save changes to your theme.
You can visit your Shopify store now. Instagram widget should be visible:)