Today we released 3 new features – 2 new hover effects and custom font size (+ maybe one more for more advanced users:)
Instagram icon overlay hover
This is one of the new hover effects. To apply it for your widget please choose Instagram icon overlay from list of available hover effects. When you hover over the picture it will show Instagram logo on dark overlay.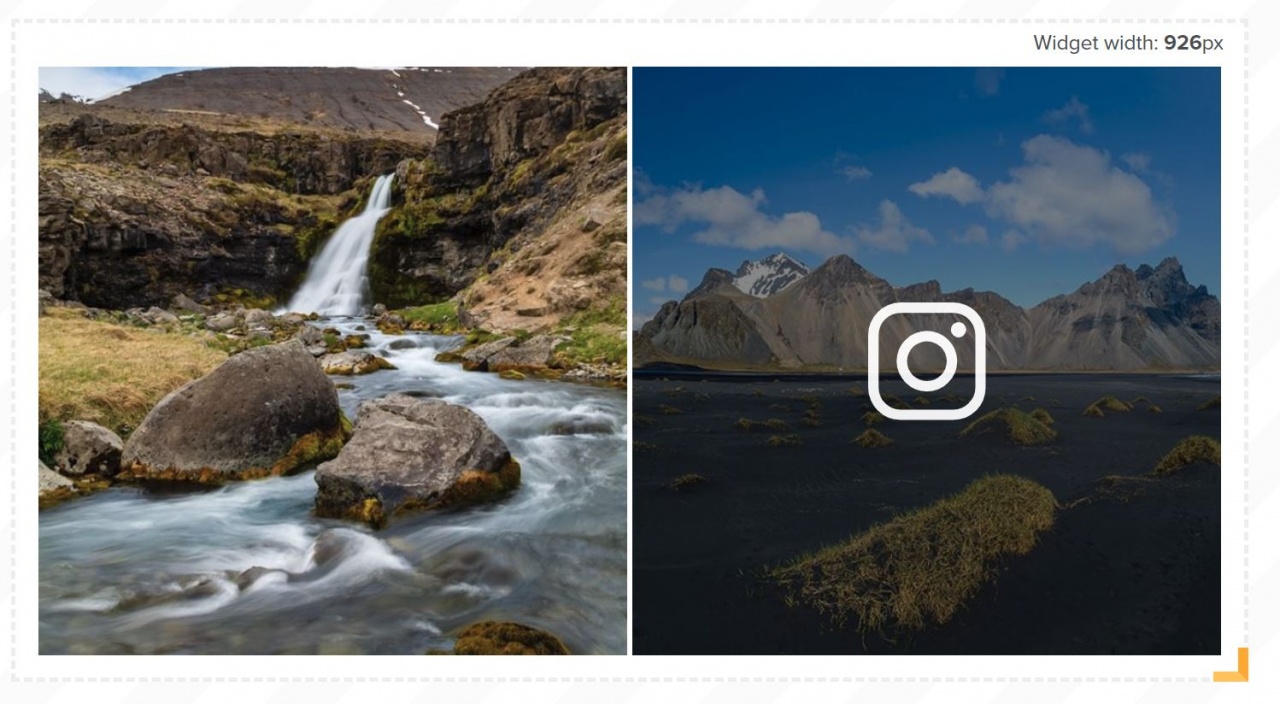 We also renamed Show icon to Loupe icon overlay.
Show number of likes and comments hover effect
This is the feature lot of users asked about – Is it possible to show number of likes and comments somehow? Now it is possible:) We added new hover effect – Show number of likes and comments When you apply this effect to your widget you will see these values on mouse hover.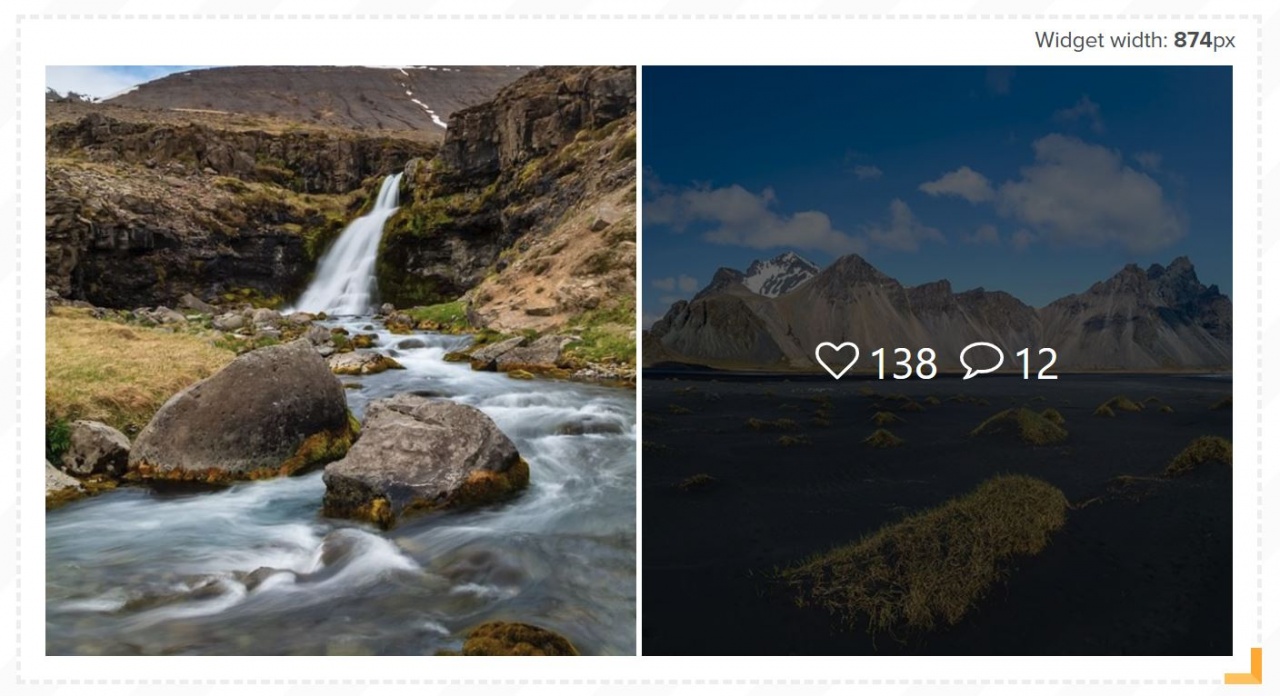 You can control the size of the texts and icons with font size slider.
Custom font size
This is also a new feature. You can control font size of the texts in your widget by sliding font size slider to left or right:

Changing font-size will have effects on following options:
Font size of captions for grid type of widgets with visible captions
Size of text for Show caption hover effect
Font and icon size of new hover effect Show number of likes and comments
Font size of caption for columns type of widgets
Font size is set in REM units. You can specify different font-size for each breakpoint.
Bonus option
In widget HTML code we added new block:
<div class="lightwidget__reactions">
<span class="lightwidget__likes">3k+</span>
<span class="lightwidget__comments">623</span>
</div>
Such code block is inside every picture HTML element in our widgets. By default these values are hidden but if you wish to show them you can use Custom CSS feature. These might be useful for instance for columns type of widgets. You can show number of likes and comments below the picture. We will add native support for such use-case in widget generator form in the future.
If you lack some features in our widgets, let us know in the comments below! We have a bunch of new stuff coming up but we are always open for new ideas!