Today we would like to introduce a new feature to our widget creator – customizable colors!
Customizable colors
Previously our users had to use either the default colors that were available in the widgets or change them using the custom CSS field.
It will be very simple from now on. You just need to choose a color using the color picker or enter a value in HEX(A) format.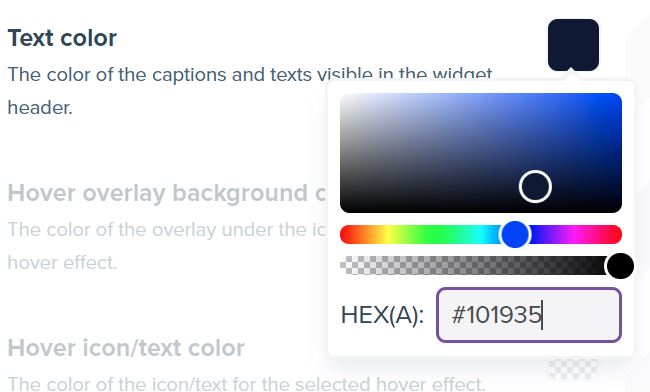 We support opacity in all colors, so if you will need to use something with transparency please use the slider above the input or provide the value in HEXA format, for instance, #564787eo.
You can customize almost every color that we use in the widgets – 17 color options were added to our widget creator.
Colors are divided into two sections – Colors and Buttons. Soon we will add more options to customize buttons available in the widgets – size, border radius, etc. so you will be able to customize the look of the widget even more and match it with the styles of your website!
If you changed the colors in your widget using the Custom CSS box, your code will still work. If you want to use the new controls instead of the Custom CSS field, be sure to remove the code that changes colors from that field.
New color options are available in all of the widgets – both free and upgraded.